It's not easy to arrange Albania 4×4 hire. There are a lot of soft SUVs available such as the Opel Mokka or Volkswagen Touareg, but if you're looking for a serious off-roader to get you to the more remote regions of Albania and the western Balkans, you might struggle.
For us, the Lada Niva 4×4 is the ideal Albania 4×4 hire car. It's small and light, with minimal front and rear overhangs, permanent four-wheel drive, has a low-range transfer case and a locking centre differential for when the going gets really tough. The recipe is simple, but works supremely well. Which is why these iconic little cars have barely changed (bar a few upgrades for comfort and economy) since their launch way back in 1977.
Our Lada Niva 4x4s are available to hire at competetive rates throughout the year. Message us to check on availability.
Summer
01 June to 31 August
06 days minimum hire. Each additional day €55

Add camping kit for 2 at an additional €5 per day. Includes tent, sleeping bags, sleeping mats, camp chairs and cooking kit.
Spring & Autumn
01 April to 31 May & 01 September to 31 October
04 days minimum hire. Each additional day €45

Add camping kit for 2 at an additional €5 per day.
Winter
01 November to 31 March
02 days minimum hire. Each additional day €40

* Snow chains are included.

Add camping kit for 2 at an additional €5 per day.
Delivery & Collection 2020
COVID-19 UPDATE – unfortunately due to the uncertain border situation we can't deliver or collect outside Albania till further notice. 
We'll deliver and collect your Lada free if you're in Tirana. If you want to start or end your trip at another location within the region, we charge the following delivery and collection fees. 
Albania 
Rinas Airport €10
Durrës €20
Gjirokastra €60
Korça €60
Saranda €80
Shkodër €40
Vlorë €40 
Kosovo 
Pristina Airport €100
Pristina City Centre €80
Prizren €60 
Montenegro
Podgorica €100
Budva €120
Kotor €150
Tivat €150
Ulqin €60  
North Macedonia
Ohrid €80
Skopje City Centre €120
Skopje Airport €140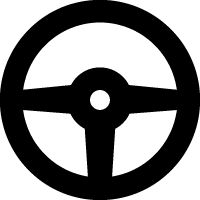 Specifications
Engine size & type: 1.7-litre petrol (benzine)
Transmission: five-speed manual
Four-wheel-drive system: permanent 4×4
Transfer case (high/low range): yes
Diff-lock: yes
Weight: 1285kg
Seats: 2-3 adults or 2 adults with 2 small children
Quoted fuel consumption: 8.5L/100km Europe format
Our 3-door Lada Nivas are perfect for two friends or families with young children. But if you need more space, consider our 5-door Niva with suspension lift, safari-style roof-rack and off-road tyres.