Looking for Albania Jeep hire? Then consider our Lada Niva 4×4 5-door, with suspension lift, mud-terrain tyres and safari-style roof rack. This simple, rugged off-roader will get you just about anywhere in rural Albania, and has a huge amount of space in the back.
Like the smaller 3-door Niva, it is powered by a 1.7-litre petrol (benzine) engine, and has a low-range box and diff-lock as standard from the factory. It is simple, easy to drive, and surprisingly comfortable on Albania's dirt tracks.
We recommend that you book early to avoid disappointment – it is in great demand, particularly in summertime for families looking for an off-road adventure. 
Summer
01 June to 31 August
Minimum hire 06 days. Each additional day €75

Add camping kit for 4 at an additional €10 per day. Includes tents, sleeping bags, sleeping mats, camp chairs and cooking kit.
Spring & Autumn
01 April to 31 May & 01 September to 31 October
Minimum hire 04 days. Each additional day €65

Add camping kit for 4 at an additional €10 per day. 
Winter
01 November to 31 March
Minimum hire 02 days. Each additional day €55

*Snow chains are included.

Add camping kit for 4 at an additional €10 per day.
Delivery & Collection 2020
COVID-19 UPDATE – unfortunately due to the uncertain border situation we can't deliver or collect outside Albania till further notice. 
We'll deliver and collect your Lada free if you're in Tirana. If you want to start or end your trip at another location within the region, we charge the following delivery and collection fees. 
Albania 
Rinas Airport €10
Durrës €20
Gjirokastra €60
Korça €60
Saranda €80
Shkodër €40
Vlorë €40 
Kosovo 
Pristina Airport €100
Pristina City Centre €80
Prizren €60 
Montenegro
Podgorica €100
Budva €120
Kotor €150
Tivat €150
Ulqin €60  
North Macedonia
Ohrid €80
Skopje City Centre €120
Skopje Airport €140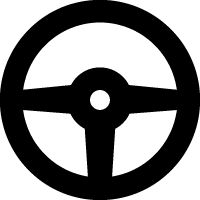 Specifications
Engine size & type: 1.7-litre petrol (benzine)
Transmission: five-speed manual
Four-wheel-drive system: permanent 4×4
Transfer case (high/low range): yes
Diff-lock: yes
Weight: 1425kg
Seats: 4-5 adults
Quoted fuel consumption: 9.5L/100km Europe format
Our 5-door Lada Nivas are perfect for four or five friends or families with children. But if you need more space, consider a UAZ Buhanka, which seats driver plus six passengers. Our Buhankas are converted to run on LPG, and have bus-standard AC.