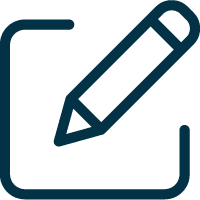 Our Ladas have full CASCO insurance provided by Intersig Albania, which covers 90% of the value of the vehicle. The CASCO cover is valid in Albania and Kosovo – you do not have to buy additional insurance if you take the car into Kosovo.
The CASCO insurance is also valid in neighbouring countries, though you must purchase a Green Card for the cover to be effective. The Green Card can be bought at the border as you leave Albania for €40 and lasts 15 days. If you prefer not to buy the Green Card yourself, we can provide it instead if given advance notice, at a cost of €45.
Pay an Extra €50 for Full Cover
If you want complete peace of mind, we recommend you purchase our full cover when you hire the vehicle, at an additional €50. This covers the full value of the vehicle in the event of an accident in which no third party is involved, or a collision which is deemed by the authorities to be your fault.
This isn't permission for you to destroy the car when you take it off-road, though! Damage caused by careless driving resulting in broken suspension components, such as shock absorbers or steering arms, and damage to the under-body of the car or a flooded engine are not covered by any insurance policy!
We ask you to be mindful that we are a small tour agency, and to treat our vehicles as if they are your own.
Cash Damage Deposit of €250
Because we assume you are going to take our cars off road, we ask for a cash damage deposit of €250. This will be returned in full assuming you return the car undamaged.
We take this deposit even if you have paid the €50 extra for full cover, mainly as an incentive for you to drive responsibly when you take the car off-road.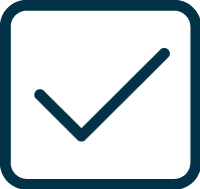 What You're Covered For
Third party damage.
Collisons.
Overturning.
Fire, explosion, lightning.
Theft.
Damage when the car is left unattended.
Natural catastrophe.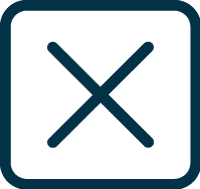 What You're NOT Covered For (Unless You Buy Full Cover for €50)
10% of the cost of any damage if no third party is involved, or a collision which is deemed by the authorities to be your fault.

Convergence – if you knock the steering out of alignment we will take €50 from your deposit for new convergence.
Tyres (flat tyres can usually be repaired by any tyre shop; however, if we need to replace the tyre we will take €100 from your deposit).
Dented body panels if no third party was involved in the incident (i.e. reversing into a post or similar damage caused by careless driving).
Broken windows or lights if no third party was involved in the incident. What You're NOT Covered For Under Any Circumstances
Careless driving resulting in under-body & suspension damage.
Loss of vehicle documentation (we will retain your deposit in full).
Engine destruction / damage due to attempting to cross rivers and deep water.
Loss of ancillary components such as jack, snow chains, tools etc.
Loss of car licence plate(s) following a minor accident (we will retain the deposit in full).
Loss of personal possessions from the car due to theft or any other cause.
Damage to tents or camping equipment supplied with the vehicle.
Damage to the interior of the car, i.e. spillages (we will take a cleaning fee of €80 from your deposit).
By making a payment to us, you confirm that you've read and agreed with our full terms and conditions, which you can find by following the link below.